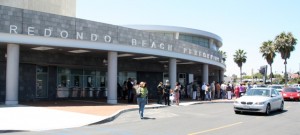 North Redondo Beach (Areas 151-154)
Bounded by Aviation to the west, Inglewood Ave to the east, Marine Ave to the north and Artesia Blvd. to the south.
Comprised primarily of townhomes and some single family residences
One of the most sought after areas of North Redondo Beach is the Golden Hills (area 154) due to it's proximity to Hermosa Beach and South Redondo, as well as Jefferson Elementary School.
Full lots run 50×150 ft, but primarily have 2 – 3 townhomes per lot
Award winning Schools, including 5 Elementary Schools in North Redondo.  There are 2 excellent middle schools and one great high school for all of Redondo Beach as well.
Encompasses Anderson Park, Perry Park, The Performing Arts Center and Track and teh Galleria Mall