CLICK ON THE PICTURE FOR AN AREA TOUR VIDEO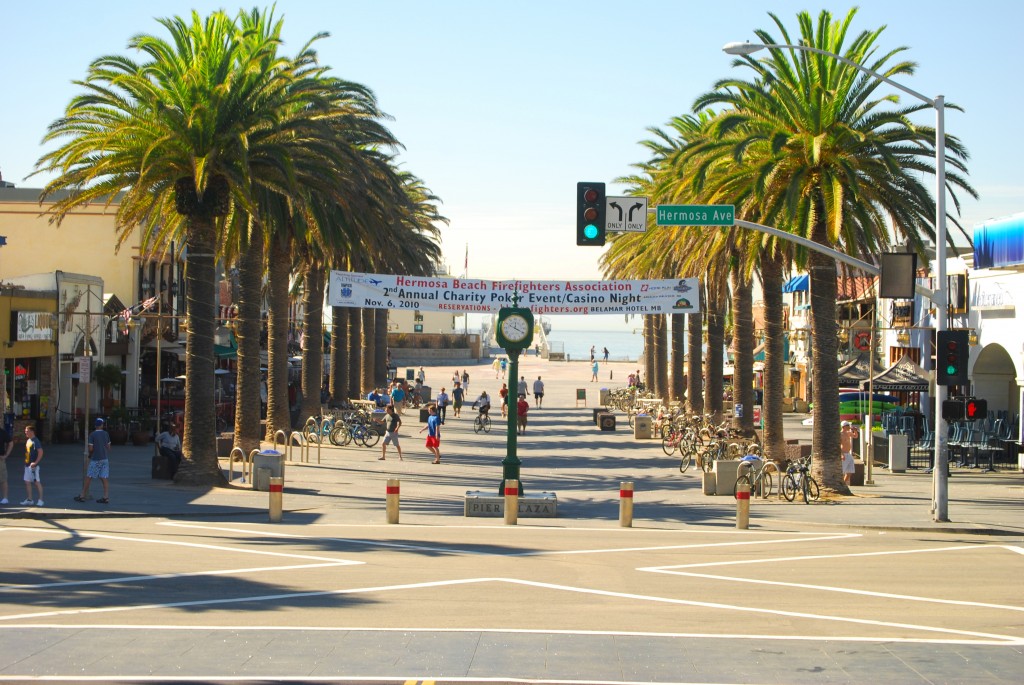 HERMOSA BEACH
If you like to have fun, then Hermosa Beach is a good place to be! With a median resident age of 32, you will feel the youthful energy of this quaint little beach town everywhere you go.  Packed into 1.5 square miles, Hermosa Beach is famous for it's big waves, night clubs and over the top festivals and events.
Hermosa Beach is co-host to the annual, International Surf Festival where top boarders from all around the world come to compete as well as the AVP, a professional volleyball tour and a major beach party which takes place every year.  The largest arts & crafts fair in the US is hosted in Hermosa Beach and residents find themselves elbow to elbow with some of the hottest athletes and artists in the country.
Once the sun has set, it's off to the Comedy and Magic Club where Jay Leno is a regular on Sunday nights, or perhaps The Lighthouse Café on Pier Avenue or Café Boogaloo for some authentic Rock, R&B or Reggae sounds.
For a relaxed morning, run your dog along the Valley/Ardmore green belt, then breakfast at Ocean Diner and off to the Farmers Market for fresh flowers and produce.
Hermosa real estate is comprised of everything from tiny beach bugelows to multi-million dollar single family homes and opportunities for ocean views are found in the sand section (west of PCH) as well as on the hill (east of PCH).
Hermosa is a great town for the youthful spirit, fun seeking, "urban-beach" style personality and it's a fun place to live. Let us show you the difference one little beach town can make!
What's Happening in Hermosa Beach